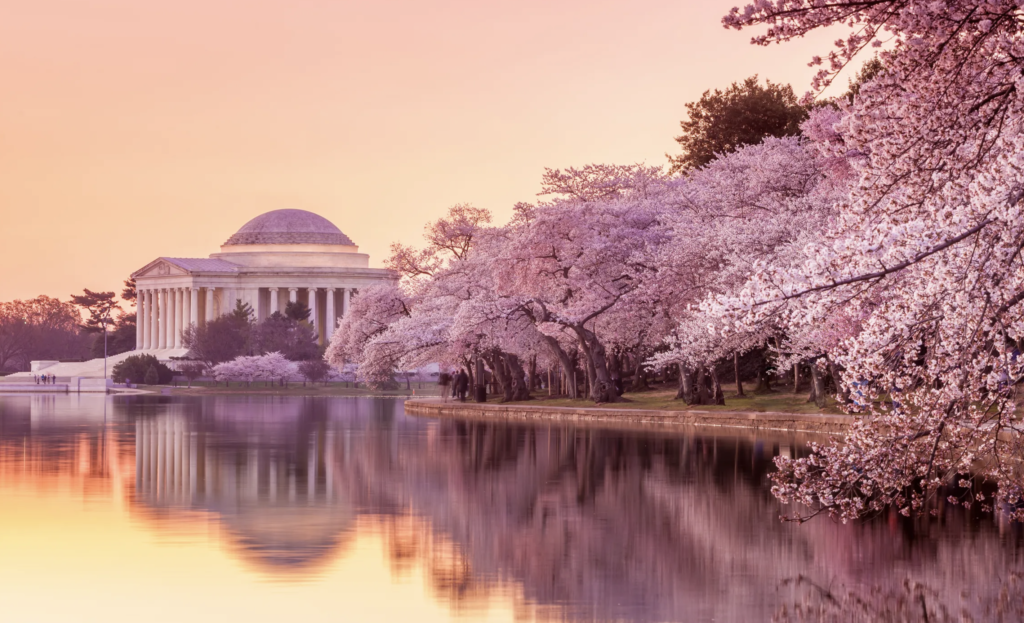 TOP WASHINGTON DC ATTRACTIONS FOR THE BUSINESS TRAVELER
Hawa Transportation Will handle the driving, but you'll be responsible for planning, making reservations, eating, and sightseeing. Not that we can't still assist, though. We are the leading ground transportation company serving Washington, DC, and we have a thorough understanding of the area. The best hotels, eateries, and activities have been compiled on this list for the discriminating business visitor.
Best Hotels in Washington, DC for Business Travelers
Mandarin Oriental 1330 Maryland Avenue, SW Washington, DC 20024 (202) 554-8588
The Mandarin Oriental, Washington DC offers a luxurious hideaway in one of the most significant cities in the world, just a short stroll from some of the country's most revered monuments. This hotel, which is close to Capitol Hill and the Smithsonian Institution, emanates a sophisticated sense of elegance with exquisitely furnished suites, a tranquil spa, top-notch dining options, and legendary service.
Business travelers' favorite restaurants
include Brasserie Beck at 1101 K Street, NW in Washington, DC 20005 (202) 408-1717.
In the bustling McPherson Square neighborhood of Washington, D.C., there is a modern European-style brasserie called Brasserie Beck. In keeping with chef/owner Robert Wiedmaier's Belgian heritage, Beck is a great spot for a fast supper any time of the day. Even the diplomats fresh off the plane from Brussels will be impressed by how great this location is.
Old Ebbitt Grill 675 15th St., NW Washington, DC 20005 (202) 347-4800
The White House and museums in downtown Washington are only a few feet away from Old Ebbitt Grill. It was built in 1856 and has been a favorite gathering place for politicians, journalists, celebrities, and theatergoers ever since. It was also a favorite of Presidents Grant, Cleveland, Harding, and Theodore Roosevelt. The Ebbit specializes in serving elegant American saloon food with a focus on seasonal and fresh ingredients.
Best Attractions in Washington, DC for Business Travelers
Best Attractions in Washington, DC for Business Travelers
Washington, DC 20566 The Kennedy Center 2700 F Street (800) 444-1324
The Kennedy Center is the nation's busiest arts institution and the country's living tribute to President Kennedy, both of which are situated on 17 acres in Washington, D.C., overlooking the Potomac River. Each year, more than 40 million people around the world watch, listen to, or access broadcasts from the Kennedy Center that are on the road or available online.
National Constitution Avenue and 14th Street intersection in Washington, D.C. (202) 633-1000
More than 3 million artifacts are collected and preserved by the National Museum of American History, all of which are genuine national treasures. These include the original Star-Spangled Banner, Abraham Lincoln's top hat, Dizzy Gillespie's angled trumpet, and Dorothy's ruby slippers from The Wizard of Oz, among others.